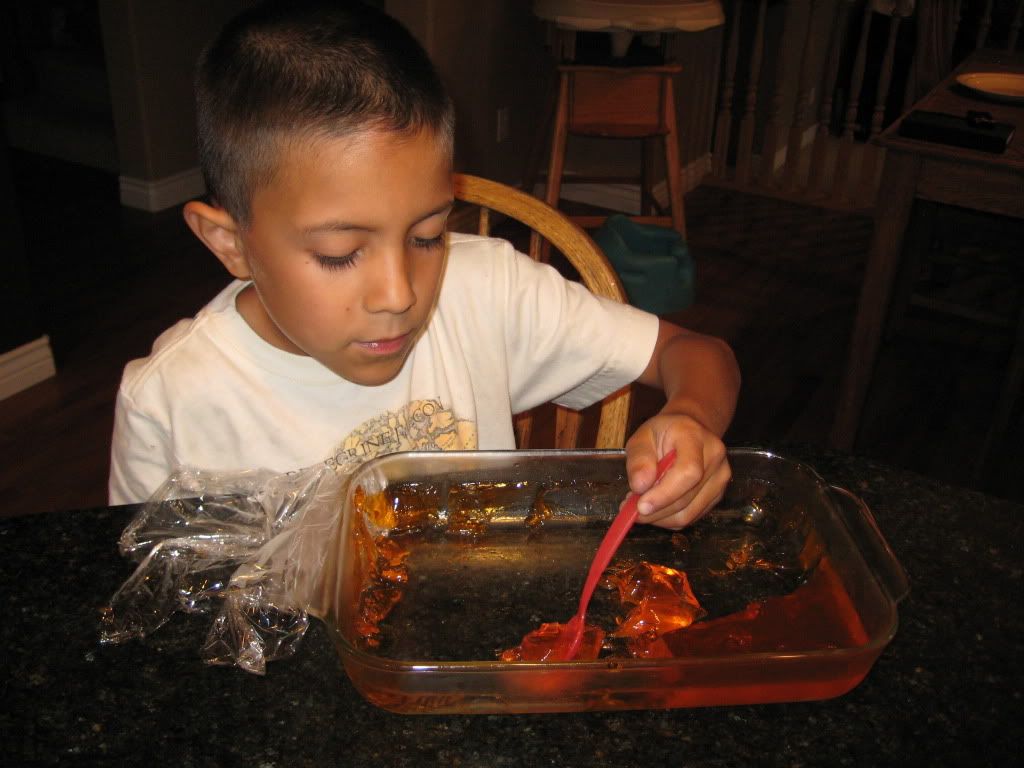 My son is obsessed with orange jello.
I get this. Jello was a favorite item in my youth. It was the first dish I learned how to make and our Big Guy always begs to help make some. If only boiling water was
not
involved...
Lime is his second favorite.
I'd rather have
any
other flavor than lime.